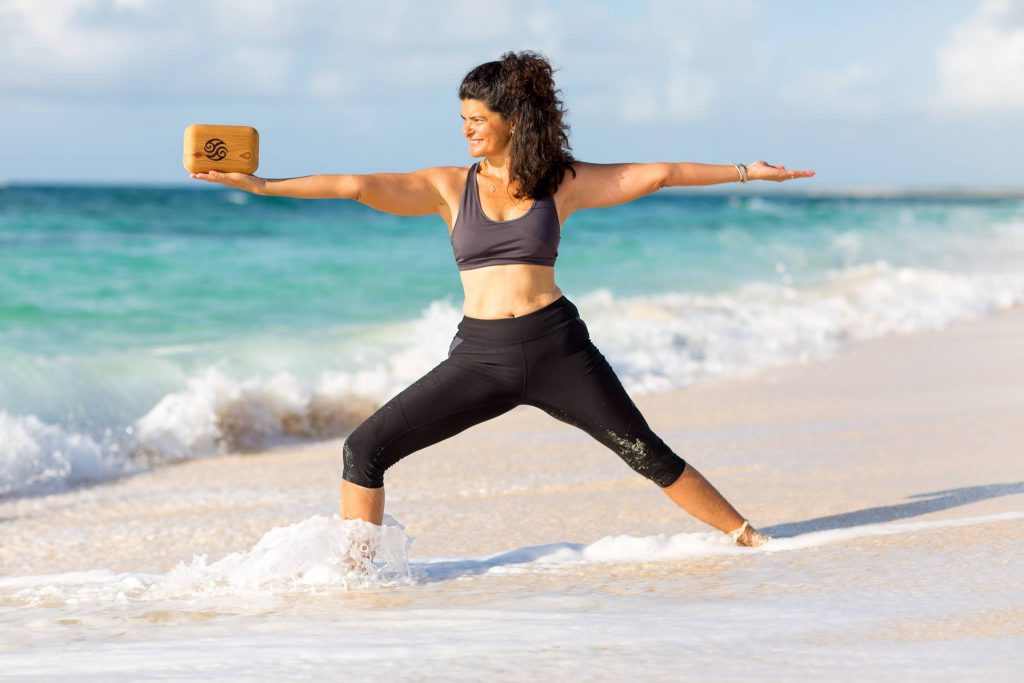 Athletes and health advocates from all over the world will be in Nassau this weekend to participate in Marathon Bahamas. For some it will be effortless, and others will suffer from chronic pain with every step and every breath.
They may be in pain because old injuries, trauma or surgeries combined with improper breathing is causing their fascia to freeze with a force of up to 2,000lbs per square inch, resulting in pain and disease. Their frozen fascia may have caused a lack of blood flow and oxygen to the cells and organs.  These fascial grips are undetectable on MRI scans, and many of these athletes have had unsuccessful and unnecessary surgeries.
There is a finally a solution to chronic pain, a cutting-edge technique called Block Therapy. It uses a hand-crafted block of cedar to melt through frozen fascia to create space for blood flow, increase blood oxygen level by up to 600% and bring the body back into proper alignment.
Block Therapy teaches us how to connect with the breath and listen to the body, helps us to move forward in the most healthy, peaceful way possible. It is an exercise, a therapy and a deep meditation all in one practice. It was developed by Sports Therapist Deanna Hansen of Canada, and it is quickly spreading around the world and helping people heal from chronic conditions, both mental and physical.
Rachael Aberle is the first certified Block Therapist in the Bahamas, and travels around the country to teach workshops at various locations. The next full body workshop is at MacFit 360 at the Airport Industrial Park this Sunday, January 14th at 1pm-4pm. She will also be teaching at Pilates Bahamas on January 27th.
She is also a certified Massage Therapist, Yoga Instructor and Raw Food Educator and part owner of Om Grown Greens. The mind-blowing testimonials from her Block Therapy students is what makes her motivated to travel to teach in Nassau, Grand Bahama and Eleuthera.
Mariah Moyle said "If you haven't tried Block Therapy yet, I highly recommend you treat yourself to this body awakening experience. If you have a tight back, neck or deal with general discomfort, this session will be like the most amazing full-body massage you've ever experienced.  I'm thrilled that we are fortunate enough to have access to this form of isometrics, right here in the Bahamas! Please attend if you can, you won't be sorry
Dr. Jacqueline Lightbourn of New Providence is currently studying to become a certified Block Therapist, and is already having great success with her clients.
Block Therapy frees up the body to move faster and greatly improves quality of life as it heals body, mind and spirit.  It can be done at home with an instructor on Skype, or by following a program at your own pace.
Whether you are training for a marathon or just want to stay healthy and happy, Block Therapy can help you reach your goals.
For more information and testimonials on Block Therapy, visit Bahama Block Therapy Facebook page, or www.bahamablocktherapy.com .